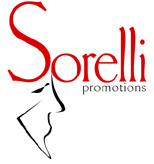 The music in our lives shapes who we are. It weaves its textures and touches us in different ways. It gives hope, creates dreams, and evokes passion. It binds and inspires us. We invite you to cross the threshold into our music salon where you might find yourself…
...watching the sunrise from a Parisian Café… …entwining with a stranger in the flames of the tango…
…soaking up the essence of Rio in a dim, smoky bar…
…drinking until you fall off your stool in a Russian tavern…

A kaleidoscope of possibilities awaits you!

The Band | TZIGANI
This band plays stirring eastern European folk music, alluring tango compositions and intoxicating gypsy melodies. TZIGANI are a Melbourne based band who have toured extensively within Australia and overseas.

The Tango | THE CULTURE
Melbourne nurtures a large tango community. One of the most striking experiences when you see people dance Tango is seeing the look of joy on people's faces. Many different styles of Tango have developed. Like every living thing, Tango is evolving. No two people dance the same. And just so that you see for yourself how different tango can be expressed through dance, 3 tango couples will capture your attention on the dance floor and lure you into the passion of The Tango.