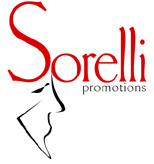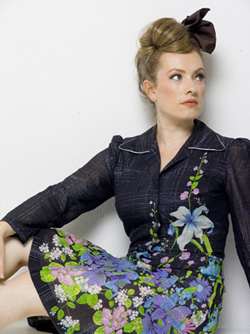 THE JULIA MESSENGER QUARTET
Internationally and critically acclaimed singer Julia Messenger is invited to the Czech Club to explore the classics, introduce some new songs, and get back to her jazz roots. Included is a tribute to Piaf and Kurt Weil. With an outstanding line up of musicians, this is a night not to be missed!
Julia Messenger is a fresh, beautiful face in the Melbourne Jazz scene. Julia is an expressive singer-songwriter and vocalist. Her impressive career has taken her all around the world including Asia, Europe and the USA. Julia's productions have appeared on numerous compilations in Europe and America alongside artists such as Moby, Boozoo Bajou, Nitin Sawhney, Groove Armada, Ursula Rucker, Goldfrapp, Kruder & Dorfmeister, Zero 7, Rae & Christian, Joss Stone, Bebel Gilberto, Norah Jones, Basement Jaxx, Bebel Gilberto and Julee Cruise to name just a few. The list goes on.
Julia regularly collaborates with a number of major artists - Klaus Schulze of 'Tangerine Dream' and 'Alphaville'; Massive Attack sound engineer/mixer Jeremy Allom; Henning Schmitz (Kraftwerk); FERRY CORSTEN (number 5 DJ in world), Waldeck (Dope Noir, Vienna); Ian Melrose (Clannad ). Her natural ability to captivate and persuade you to feel her songs is remarkable. Her style is her own. Her vocals have been called "sultry, sexy, superb, stunning, sweet, scorching, intense, dizzying, cream, aromatic, bewitching, exotic, exceptional, luxurious".. and the list goes on!
Julia performed for the Handover Ceremony in Hong Kong and at the Galway Music Festival and ` achieved 5 star reviews two years running at the Edinburgh Festival. She represented Australia at the World Expo in Hanover as well as at several Grand Prix in Germany. In 2003 she sang at the New York Global Film and Music Summit and in Melbourne this year she performed Kurt Weil and Piaf songs for PBS at BMWs the EDGE at Federation Square. In Melbourne she is a regular at Bennetts Lane Jazz Club. She has been widely reviewed as a world class-performer.