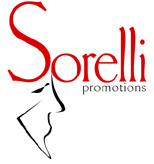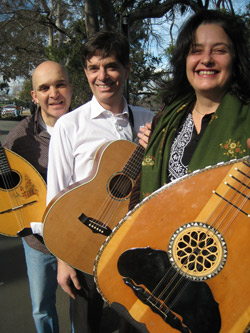 THE haBiBis
19 Aria award winners, the haBiBis play the music of Greece and the Greek speaking world - Cyprus, Macedonia, Asia Minor, Epirus and the Greek Islands.
This makes for a very diverse mix of musical styles, from the traditional Demotika to the more contemporary Rebetika, Laika and contemporary ballads. The themes of their music and songs revolve around love, relationships, death, freedom and the trials of life. The haBiBis comprise of - Sotiris Traianopoulos - clarinetist. Sotiris, the elder of the band is from the North of Greece and plays in the old style, wild and also lyrical- His taximia (improvisations ) are heavenly and are fed by a deep tradition . Mulaim Vela on guitar keeps the engine room going steady and sure and provides the solid wall of their sound. Achilleas Yiangoulli - lead vocalist sings with soul and depth, with knowledge and passion and is also adept on the bouzouki. Jenny M Thomas, a brave and eclectic violinist broadens the sound . Musical director, Irine Vela plays an array of fretted instruments with gusto- Cretan Laouto, bouzouki, baglama and guitar while her engaging commentaries contextualise the music . www.myspace.com/irinevelaandthehabibis
"The haBiBis weave the guitar, lute and bouzouki with consummate ease, in wide chiming choruses and intricate dances over which….voices cast seductive spells", Rolling Stone. "Music that can move a listener of whatever ancestry" Doug Spencer - ABC The Planet "Sotiris Traianopoulos' clarinet added biting authenticity to the Balkan folk tunes, while the stringed instruments (bouzouki, baglama, lute and guitar) played by Yiangoulli, Irine Vela and Mulaim Vela lilted and danced with alluringly asymmetrical rhythms'. Jessica Nicholas - The Age ARIA Award winners for Best World Music Album, The haBiBis play intoxicating music from Greece and the Eastern Mediterranean in the 'down under' style. Plaintive Rebetika (the Greek Blues) rhythmic folk tunes boasting wild clarinet solos, and contemporary ballads move the body and heart. They are regulars on the major folk and world music festivals' circuit around Australia including Woodford, the National, and Fairbridge. Their music was also featured on the soundtrack for the film Head On.